Children have an innate thirst for knowledge about the world around them. They want to move, to look, to study, and to learn and they want to choose when and how to do this. Children with physical challenges are often not able to make these choices themselves. Much of the adaptive equipment that is available requires a caregiver or parent to operate. One example of this is traditional adaptive seating for children. With typical adaptive chairs, children must wait for assistance to change from one play area to another, or to get into or out of the chair. They get frustrated and angry. Often, kids will not even ask for help and instead will just stay in one place. They do not want to feel helpless and may not ask for to adjust a chair or desk every time they may want to change positions or activities.
EMP Living Adaptive Chair
REAL Child adaptive chairs are custom designed to be operated independently by children. Necessary functions such as the height, and tilt are powered and controlled by a wired remote. This allows kids to completely control their own mobility. The safety brake ensures kids can get on and off the chair safely. This lets kids feel safe, comfortable, and free to explore without feeling like they need to get help from adults.
With REAL special needs chairs, Children can independently navigate their way through school spaces, or home play areas with precision and confidence. Kids can seamlessly move from the classroom to the cafeteria to the music room to the science lab without needing to be lifted or carried from place to place. The REAL Child adjustable chair provides passive and active support to ensure children maintain the right posture while offering their arms full freedom of movement for any number of activities. The powered tilt-in space allows the chair to be tilted forward for optimal posture for activities such as eating, coloring, or schoolwork.
Freedom of Movement
This freedom of movement nurtures self-esteem, inspires independence and confidence and encourages social interactions with other children. Kids do not have to feel left out any longer. When taken together, these significant quality-of-life improvements have the power to dramatically improve a child's abilities and outlook. 
Our REAL Child activity chairs help prepare kids to lead productive and rewarding adult lives. Mobility issues may slow kids down, but they no longer need to hold them back. REAL Child adaptive chairs help kids feel like kids.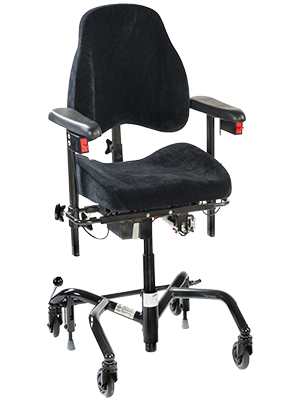 Powered adaptive chair for adults. Operate the chair without getting off. Easily move the chair around your home or office. Use your legs safely while sitting. Do more independently and safely.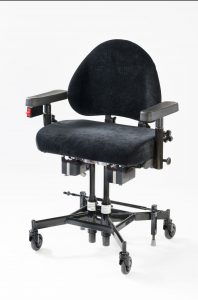 A chair for heavy users. Ergonomically designed with powered seat height adjustment and a weight limit of 605 lbs. Built with a reinforced frame, seat and backrest.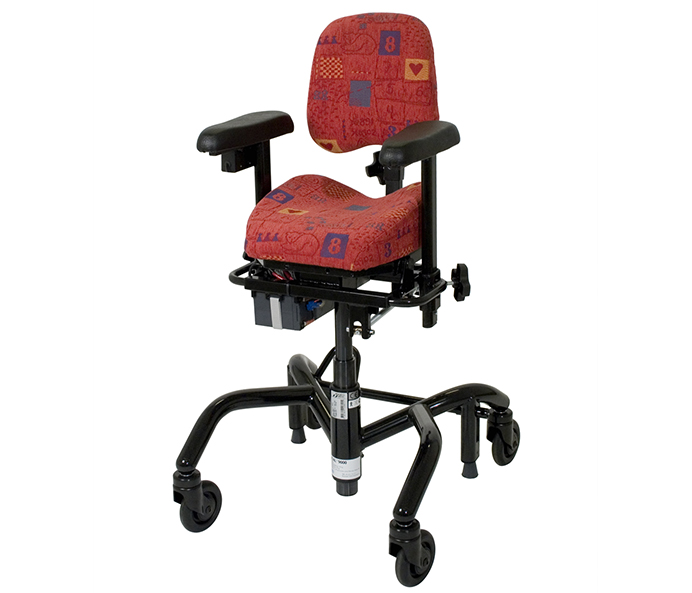 Our chair for kids. Same benefits and design as our adult with a smaller frame. Perfect from home or school. Designed and built to grow and kids grow.