A Seat Lift Chair You Can Use Throughout Your Home
Improve your mobility and comfort with a seat lift chair
The REAL Lift chair is our REAL series chair configured with electric height and tilt control along with 4-inch castor wheels that move in all directions. The REAL Lift can be used at the kitchen table, at your desk, and in your family room or bedroom. It is a dynamic piece of equipment that can assist you anywhere you need to sit or stand. The large wheels allow the chair to move easily from one room to the next. The REAL Lift even fits through doorways. They are built specifically with the user's comfort in mind.
EMP Living offers a wide selection of seat lift chairs, assistive devices, and different types of lift chairs for people with limited mobility.
A mobile seat lift chair designed for comfort
Don't be confined to sitting in one place – choose a mobile seat lift chair! The REAL Lift can help you get to a standing position throughout your home.
Adaptive Seating for Independent Living
The REAL Lift chair is designed to be functional. The large wheels, small size, and easy-to-use controls make it easy to use by anyone, anywhere.
What is a Seat Lift Chair?
A lift chair, sometimes called a bariatric lift chair, is an easy-to-use recliner-style chair that has a powered lift to help people get out of the chair from a seated position. The powerlifting mechanism, also known as the seat lift mechanism, pushes the entire seat up from its base to help the user stand up. For some people, this might seem like a luxury. But for others, it's a medical necessity to maintain an optimal level of comfort. 
A chair with a lifting seat improves the lives of elderly individuals and people with limited mobility.
Lifting chairs can help seniors and others with limited mobility safely and comfortably stand up from a sitting position. For seniors who struggle with getting into a standing or seated position, the seat lift mechanism can help decrease pain and possibly even ease anxiety. EMP Living's seat lift chair offers a safer alternative for seniors who struggle to sit or walk and try to overcompensate using their arms.
Easy to Use Seat Lift Chairs
The REAL Lift comes with powered height and tilt controls. The controls for the motorized seat lift mechanism, mechanical lift, or integrated lift are located under the armrests. They are easy to operate, and the powered height control allows you to raise and lower the chair while seated. It is the ideal seat lift chair for anyone who can benefit from extra mobility and comfort in their home.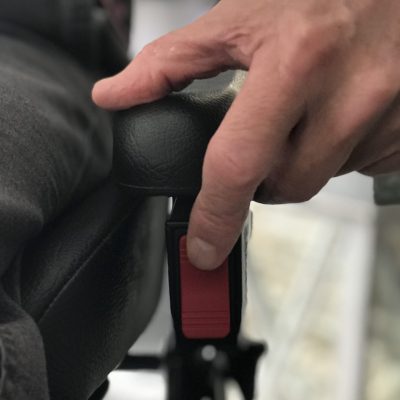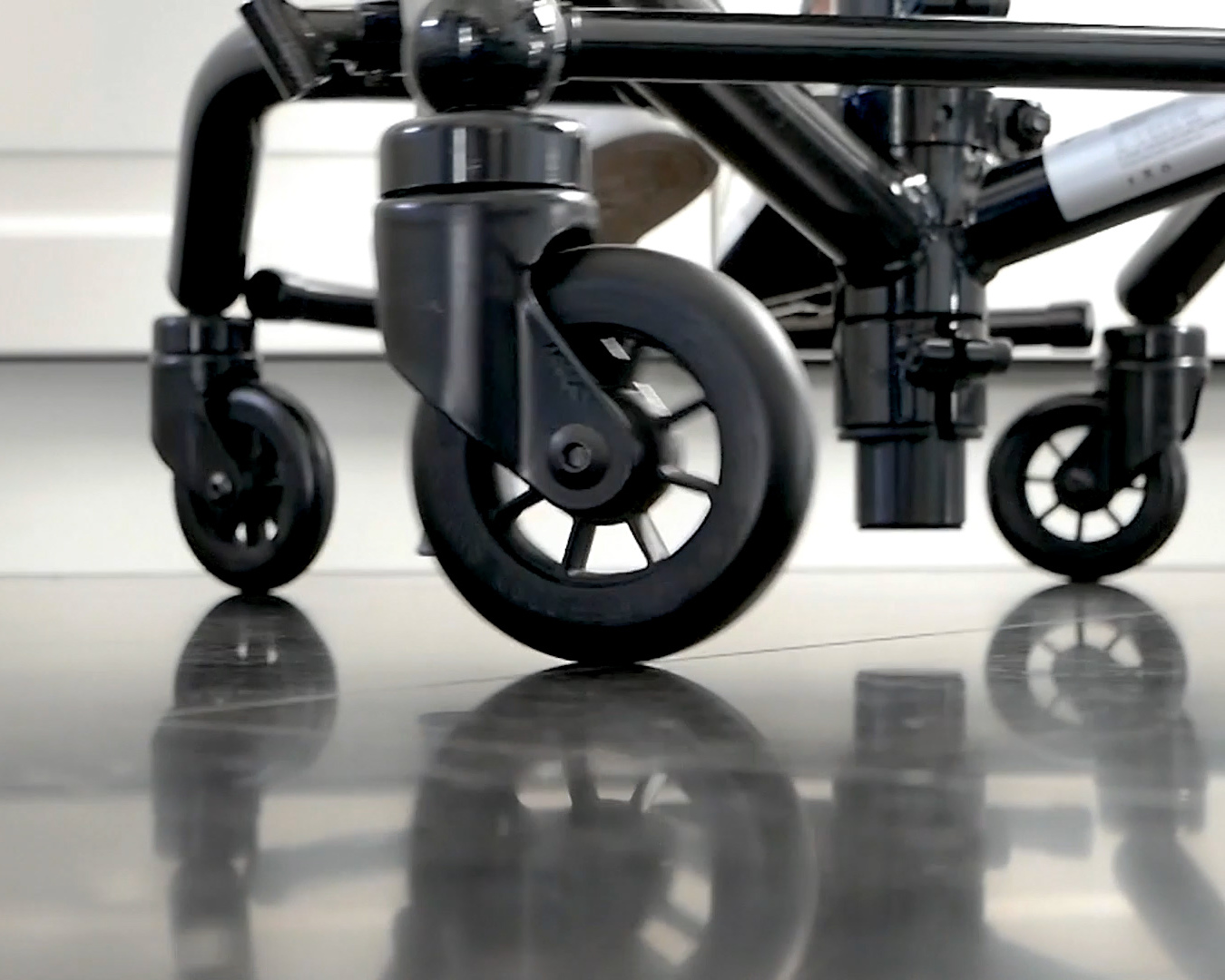 The REAL Lift Chair Allows for Mobility
REAL chairs have large, easy-to-roll wheels that travel easily over most floors and thresholds. The REAL chair's 360-degree ball-bearing wheels allow it to roll in any direction.
REAL chairs have small, compact frames similar to those found on petite lift chairs and popular lift chairs. REAL Chairs fit smoothly through tight spaces such as doorways and hallways.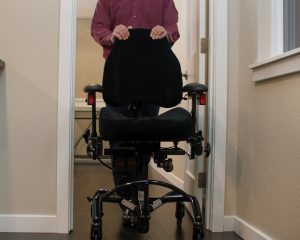 Specifications
Brochures
Accessories
Specifications
Maximum user weight 150kg/330lbs
Seat height (Electric Height): Measured from the floor to the bottom of the seat cushion


High 47 – 75 cm (~18.5 – 29.5 in) plus seat cushion
Low 40 – 60 cm (~15.75 – 23.5 in) plus seat cushion

Seat cushion width: 11.5in – 19in
Chair width: Seat cushion width + 4 in
Seat tilt:


Maximum 30° combined forward and backward
Maximum 23° either forward and backward

Backrest: Low and High options available.
Brochures
Accessories
Who Can Benefit From a Chair With a Lifting Seat?
Anyone who sits for long periods of time will enjoy our medical devices and the features they offer beyond typical equipment. Our seat lift chairs are especially helpful for people with weakness in their legs or core, poor balance, or a range of other physical challenges. 
Customers with the following conditions and disabilities have benefited from our seat lift chairs:age-related muscle weakness
severe arthritis
neuromuscular disease
multiple sclerosis
myalgic encephalomyelitis
ALS or Lou Gehrig's disease
cerebral palsy or any severe palsy or non-ambulatory cerebral palsy
muscular dystrophy
spina bifida
dyspraxia
short stature
myotonic dystrophy
amputation
stroke
Graves' disease
myasthenia gravis
Guillain-Barré syndrome
What is the difference between the three models of adaptive seating you are currently offering?
The difference between the pediatric and adult models of adaptive seating devices is the size of the frame. The bariatric chair has a much larger frame that is reinforced for the higher weight capacity. It also has two height adjustment actuators and is not available with the tilt function.
Learn More About the REAL Lift Chair
Try Our Chairs for 30 Days
We are sure you will like it but If you don't, you can return in for a full refund minus shipping costs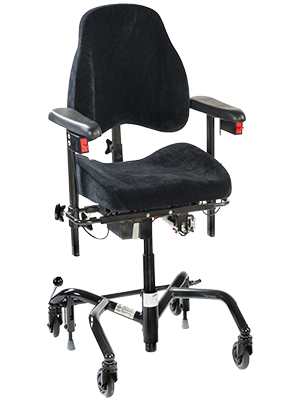 Powered adaptive chair for adults. Operate the chair without getting off. Easily move the chair around your home or office. Use your legs safely while sitting. Do more independently and safely.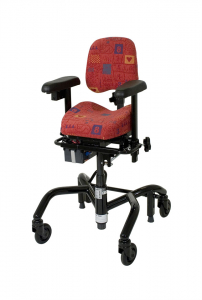 Our chair for kids. Same benefits and design as our adult with a smaller frame. Perfect from home or school. Designed and built to grow and kids grow.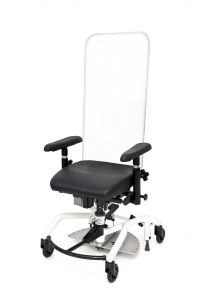 Powered mobile chair for imaging centers with radiolucent backrest. Keeps patient safe and allows technician to easily adjust the patient for the correct image.
Call or Email for More Information and Pricing
We can set up a video call to show you the chairs and answer any of your questions.