Mobile lift chairs that feature a powered lifting mechanism that raises the entire chair from the base to assist the user to get on and off a chair from a standing position transform the lives of people living with disabilities. Most lift chairs on the market today are designed as stationary lounge recliner chairs that are used in living room or family room type area. These chairs are older, larger, and stationary.  
People with stationary chairs are required to return to their living room, or family room in order to get the support they need to sit down.  They are forced to either confine themselves to a single area of the home with their stationary lift chair or to risk injury sitting in other chairs that do not offer the needed assistance with getting into and out of them safely. This can lead to people pushing themselves to return to their lift chair and taking a fall, or being stuck unable to lift themselves from a traditional chair. 
EMP Living Mobile Lift Chair
REAL Adult mobile lift chairs are designed to allow for full mobility throughout the home. REAL chairs are smaller with large wheels that allow for easy movement from room to room. As you move throughout your home, the REAL mobile lift chair makes it easy for you to sit or stand as needed in exactly the place you need to be.  This means you are no longer confined to a single area of the home and can freely move between your kitchen, living room, dining room, and office. 
Due to its height adjustable design the REAL Adult chair can function equally as an office chair sliding under your work desk, or as a dining room chair at your kitchen table.  The REAL Adult chair is designed to provide sufficient height adjustment to allow you to comfortably work at a variety of heights from a table or desk to a counter. The powered height control allows you to control the height while sitting in the chair.  
Beyond just helping you easily sit or stand as needed, mobile lift chairs are also able to assist you with performing many daily tasks due to their vertical adjustment capabilities.  By raising the chair they are able to assist with reaching the oven to prepare food, or support you while washing dishes in the sink. Our mobility chairs provide an unprecedented level of independence as you can easily adjust the height of the chair depending on your exact needs.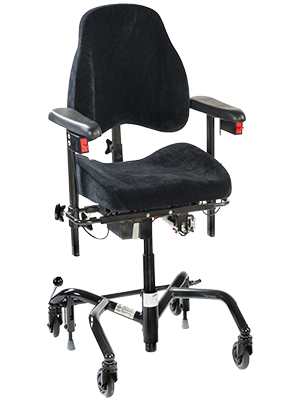 Powered adaptive chair for adults. Operate the chair without getting off. Easily move the chair around your home or office. Use your legs safely while sitting. Do more independently and safely.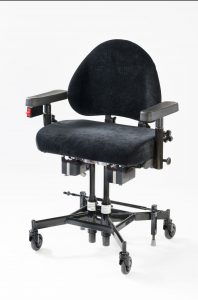 A chair for heavy users. Ergonomically designed with powered seat height adjustment and a weight limit of 605 lbs. Built with a reinforced frame, seat and backrest.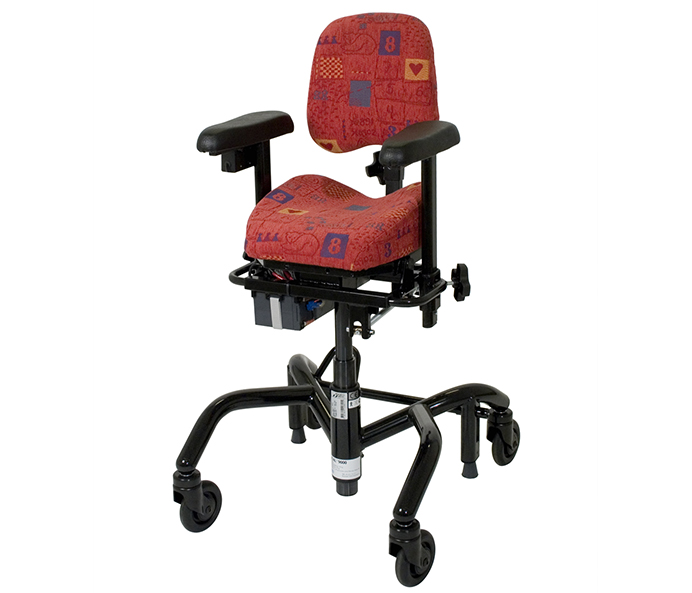 Our chair for kids. Same benefits and design as our adult with a smaller frame. Perfect from home or school. Designed and built to grow and kids grow.