Powered Rehabilitation and Therapy Seating
Powered Height, Tilt, Recline and Safety Brake
Power height, tilt and recline is critical for self care, pressure management and positioning
Maintain, increase or improve functional capabilities
Promote active, functional sitting and transfers
Enables patients to remain active performing activities of daily living
Designed for safety, maneuverability and ease of use
Custom assembled for individual needs
Optional accessories provide additional support
A New Look in Rehabilitation and Therapy Seating
Powered rehabilitation and therapy seating.  Ergonomic and functional design empowers users to do more, independently and safely.  The modular design enables our chairs to be configured to individual needs.
Our modular design allows you to customize your chair to fit your needs. You can easily modify your chair when your needs change. We offer a full range of accessories.
More than a Therapy and Rehabilitation Chair
REAL Chairs help you sit and stand throughout your home, office or school
Powered Height Control makes transfers easy.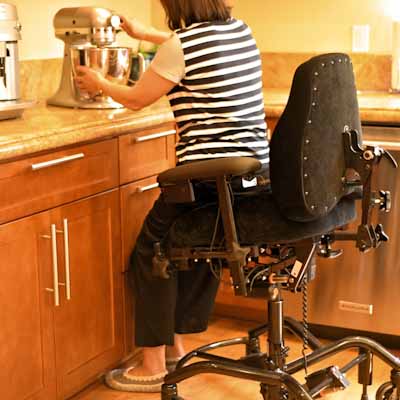 Stand safely with the support of our safety brake.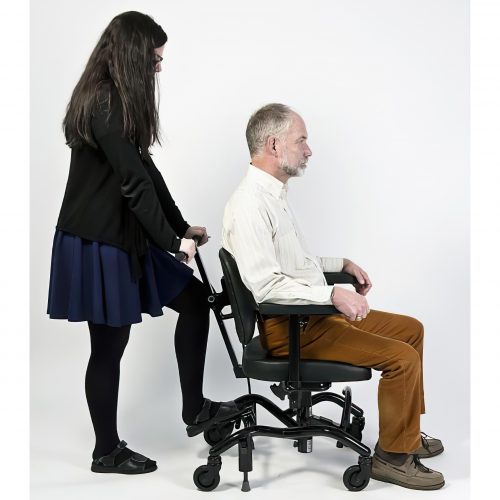 Add a push bar to assist moving the chair.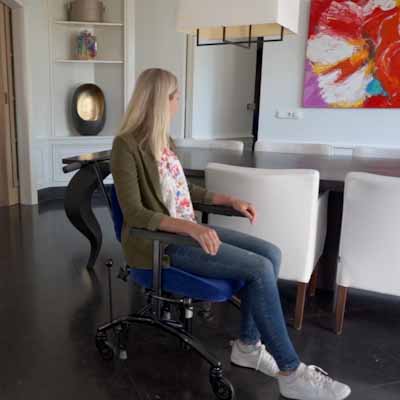 Our specially designed base allows you to move the chair while sitting.
Try our chairs for 30 days
If you don't like your chair, you can return it for a full refund minus shipping costs.
Call or Email for More Information and Pricing
We can set up a video call to show you the chairs and answer any of your questions.