REAL Activity Chairs create an inclusive environment for children at school by allowing them to adapt to almost any situation and by enabling children to operate the chair independently.
Independence
REAL Chairs allow children to be independent and in control. Controls such as the height and tilt are powered and can be adjusted while seated using the wired remote control. The height control allows children to adjust the chair to the environment enabling children to chose where to work with their peers.
One Chair Throughout the School
REAL Chairs have large wheels that roll easily and the chairs fit through doorways and small spaces. Children can move the chair by themselves while standing or sitting and can use the chair to carry school materials between classes. REAL Chairs can be used in the Classroom, Science Lab, Music room, Cafeteria and more, anywhere a chair is needed.
Some important features of REAL School Chairs:
• Customizable with various options and accessories.• Modular system that can grow as your child grows.• Discreet design, REAL Chairs look like other chairs.
Battery powered with easy to reach controls making it simple to quickly and easily adjust the chair
Designed with a small frame, our chairs fit through most doorways, around kitchens and in bathrooms
Our Ergomedic seating system, developed by physiotherapists, provide support while maximizing comfort and posture
Designed to grow with you. All components in our chairs can be changed as you grow or your condition changes
"I love my REAL Chair. I used to have a special chair and table in every room at school that I had to sit at. I could not sit with my friends, not even at lunch. With my REAL Chair, I decide where I sit. I also use the chair to carry my school bag around my school."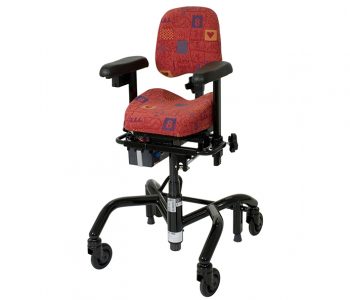 Our chair for kids. Same benefits and design as our adult with a smaller frame. Perfect for home or school. Designed and built to grow as kids grow.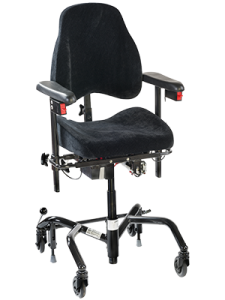 Powered adaptive chair for adults. Operate the chair without getting off. Easily move the chair around your home or office. Use your legs safely while sitting. Do more independently and safely.
Call or Email for More Information and Pricing
We can set up a video call to show you the chairs and answer any of your questions.