Functional Seating for People with Functional Disabilities
Regain Your Independence with your REAL 9000!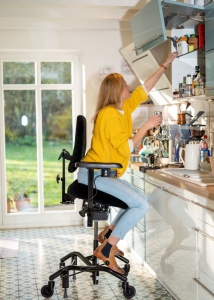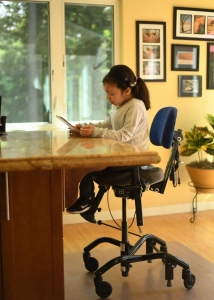 Designed by Physical Therapists, The REAL 9000 Plus Seating System is the most advanced adaptive seating system available today.
Functional Design: REAL 9000 chairs are designed to enable the user to do more independently, longer and safely

Powered Control: Our chairs are electrically powered.  Chair functions such as height control, seat tilt, back rest and a safety brake are powered to ensure easy and safe adjustment of the chair.

Ease of Use:  Our chairs have small frames enabling them to be used in any environment without room modifications. Our chairs can fit through standard doorways, around kitchens and in bathrooms.

Safety:  All of our chairs come with a safety brake to keep the chair from moving when in use.

Modular Design: REAL 9000 chairs are custom built for each user.  Hundreds of accessories are available including seat belts, harnesses, trunk supports, calf supports, leg dividers and leg supports are also available.  If we don't have it, we will make it

Multiple Chairs in One:  What is the REAL 9000?  It is not an office chair or a wheel chair.   REAL 9000 is a multiple purpose adaptive seating system.    They are used as adaptive chairs, powered hi-lo chairs, standing support chairs, therapy chairs, rehabilitation chairs, transfer chairs lift chairs, and many more.
Watch this Video to Learn More about the REAL Seating system!
Our Story: Although this chair has been around over 15 years in Sweden through Mercado AB, it has only recently been offered in the U.S. by EMP Living. My youngest daughter is shorter than most kids her age and struggled with the chairs available. My wife and I searched far and wide all over the world to find a comfortable yet practical chair for her. It wasn't until we found this chair from Sweden that she was able to gain the independence she was looking for. It changed her life! (read more)