Premier Electric Lift Chairs
Regain Your Independence with your Adaptive Chair!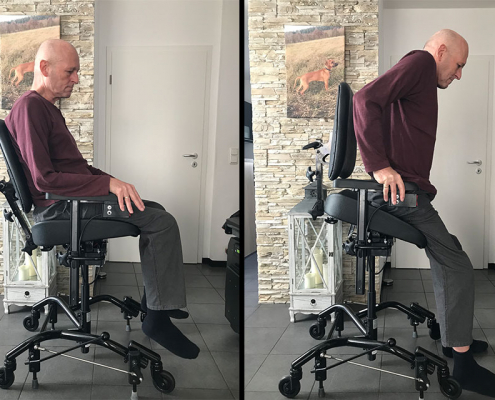 Designed by Physical Therapists, The REAL 9000 Plus Seating System is one of the most advanced home and office seating systems available today.
Flexible Design: The flexible and modular design enable each chair to be adapted to each individual user. Every aspect of the chair, from the electronic controls, the armrests, to the shape of the base, is designed to provide maximum functionality and ensure proper ergonomic positioning.

Ease of Use: Chair height and tilt are electrically powered and are adjusted with easy-to-reach switches located on the arm rests. No more bending over to look for the controls underneath the seat. Also, the chair can easily move around the house or office with ease.

Lift Chair: The powered height and tilt adjustment enable the REAL 9000 Plus to perform like a lift chair and the large wheels allow the chair to be moved from room to room. Instead of several lift chairs in your home, you have one mobile chair that can be used throughout your home or office.
Have a look at this short video!
Our Story: Although this chair has been around over 15 years in Sweden through Mercado AB, it has only recently been offered in the U.S. by EMP Living. My youngest daughter is shorter than most kids her age and struggled with the chairs available. My wife and I searched far and wide all over the world to find a comfortable yet practical chair for her. It wasn't until we found this chair from Sweden that she was able to gain the independence she was looking for. It changed her life! (read more)