Powered Examination Chairs
We apply our knowledge and expertise into most sectors of life including the medical field.
Specializing in Medical Seating
We specialize in seating for patients with mobility difficulties. We have applied our expertise to medical seating including the REAL X-ray chair, and the new REAL Mammography chair.
Our medical chairs help ensure the patient is safe during an examination and shorten the examination time.
Our chairs put the patient in a safe and supportive position making the examination quicker and more cost effective.
Our chairs are designed with a stable base and include a safe, easily operated brake. Our chairs are tried and tested in real world environments.
Our chairs are easy to adjust and maneuver for individual patients making it easier to examine a patient in a seated position.
The REAL X-ray chair is an electrically operated chair adapted for use when a patient requires an X-ray. A remote control can be used to adjust the electric height setting.
Our modular system offers an almost unlimited number of possible configurations for all conceivable medical departments.
Battery powered with easy to reach controls making it simple for anyone to adjust the chair.
Designed with a small frame enabling them to fit through most doorways and in most rooms.
Designed with a safety brake to keep the chair from moving when you don't want it to.
Designed to grow with you. Our chairs can be modified if  your requirements change.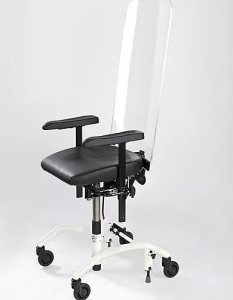 Powered mobile chair for imaging centers with radiolucent backrest. Keeps patients safe and allows technicians to quickly and easily adjust the patient for the correct image.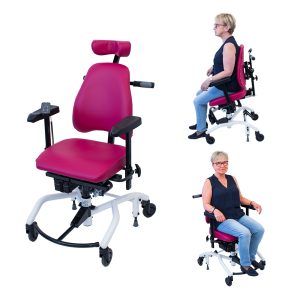 Mobile mammography chair with electric height control, electric tilt and electric backrest. Ergonomic and comfortable. Helps the patient sit comfortably without restricted their movement.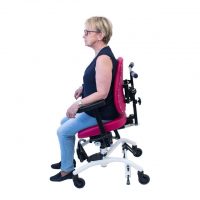 "Quotations are quick. The quality of the products are very good. I have supplied many customers with their products and can recommend them without hesitation."
Call or Email for More Information and Pricing
We can set up a video call to show you the chairs and answer any of your questions.