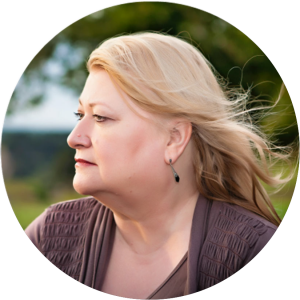 Symptoms
Walk and stand for short periods of time. Impaired mobility due to pain. Often feel tired and exhausted.
Work and Living Situation:
I live at home with my husband and dog Peo. We have a son, Jonas, who lives on his own.
Goals
I do not know if I have a goal but I have probably realized that I want more than my body can handle.
Benefits of REAL 9100
At the beginning of my illness, Jonas was small and lived at home and I was in a wheelchair. It was hopeless because it was not possible to get down to his height or just to play. I decided to try the REAL 9100 and it became a huge boost in my everyday life. I sit in the chair almost all day. I jokingly say that I do everything but sleep in it. And to be honest, it probably more true than a joke. If I were to guess, it would probably be around 12 hours a day. I also have an electric wheelchair that I use outdoors. I would say that the work chair does absolutely the most good in the kitchen. Also, since I can not carry anything, I use the chair to help me move things around. From flower pots to freshly ironed clothes, I can move everything in my chair.